Nov 4, 2019
ACS
ACS
A classic in carry and climate comfort since 1991. The curvature of the pack sack creates a space between the backpack and your back. This ventilation gap allows warm air to escape immediately, as the only contact surface with your back is a large, mesh surface.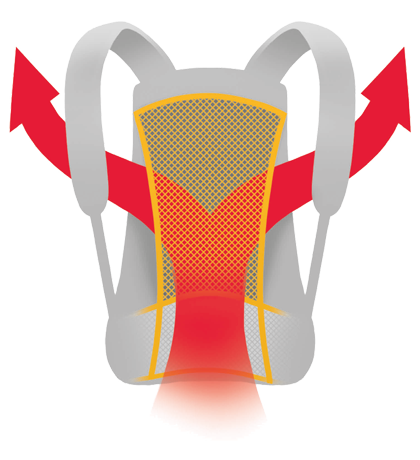 Optimum Ventilation

Efficient heat transport

Pressure-free, comfortable fit
ACS Tight
Two soft back pads lie either side of the spine and form the central ventilation channel. The reinforcement plate distributes the weight evenly and protects our sensitive backs from heavy loads.
Close-contact, pressure-free fit

Optimum freedom of movement

Active ventilation