#GOBACKPACK Vanlife

We're building a van for you.
We show you in 10 DIY videos how to convert the inside of a van using sustainable means. Lots of tips and tricks – ranging from initial purchase of the vehicle to how to decorate it – from start to finish. Keep an eye out every Thursday for the latest episode – why not follow our van journey on YouTube and Instagram , and get yourself ready for YOUR next #GOBACKPACK adventure.
Anna and Timo are our experts and already have plenty of experience under their belts when it comes to the topic of "van life". Anna is a photographer, travel blogger and content creator. Timo works for an industrial company and is a true DIY mechanic, being extremely passionate about anything and everything technical.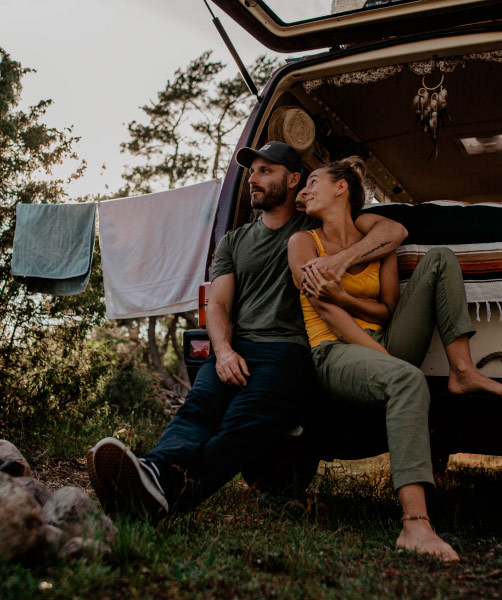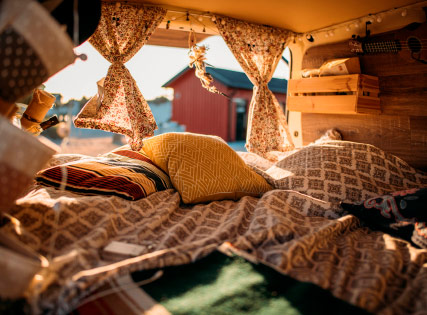 We put three questions to our van experts
What made you decide to go travelling in a van? When we were on our trip around the world we spent four weeks in a van travelling along the eastern coast of Australia, and fell in love with the lifestyle. When you're travelling in your own vehicle, you're usually very independent, it doesn't cost the earth and has a very, very cool image. You can decide on the spur of the moment where you want to head for and discover new places each and every day. When we're off travelling, we don't want to be tied down to deadlines and obligations.
With hindsight, what would you do differently with your own van? Not much, we don't need luxury, nor does everything have to be perfect when we're travelling. Maybe we'd build the bed a bit lower next time so we can sit up without our heads hitting the roof. But, then again, that all depends on the make of the van.
It must be quite difficult to have so little space if you're travelling for a long time. How do you handle this challenging situation? We haven't had a row on a van trip so far as we spend most of our time outdoors, hiking and climbing. The biggest challenge in such a small space is keeping it tidy: that's probably where we end up bickering. If we find ourselves getting on the other person's nerves, we just stay out of each other's way for a while.
Now it's your turn
We'll show you step-by-step how you can fulfil your dream with a camper van. How do I find the right one? How do I go about planning the interior? How do I install the solar and electrical equipment? These and other questions are explained in the DIY videos!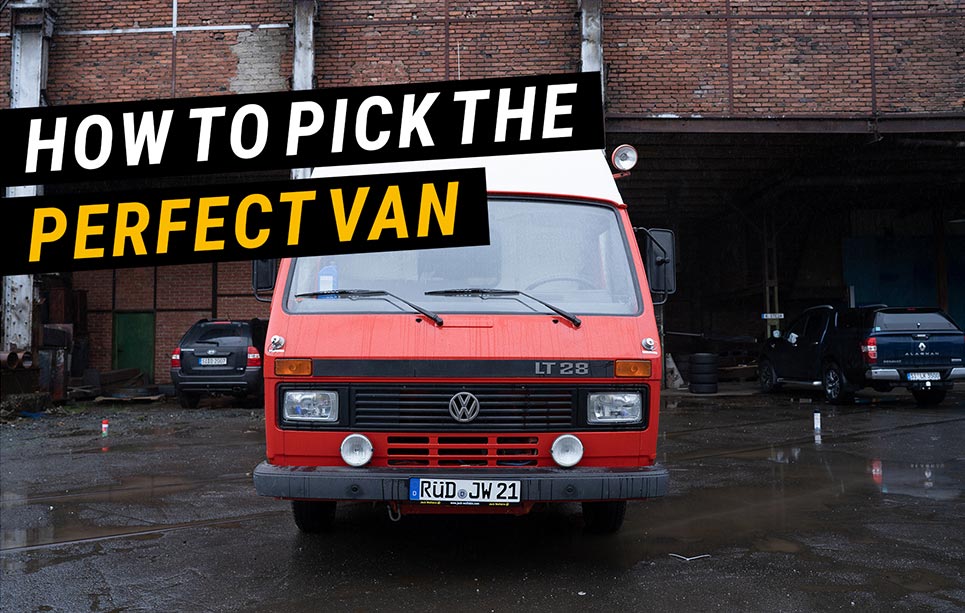 #01 What you need to know about buying a camper van. Checklist.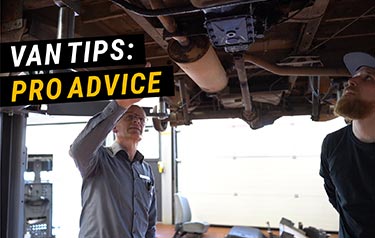 #02 Buying and repairing a camper van: tips from the workshop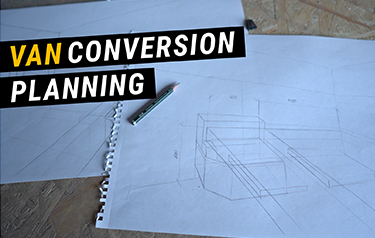 #03 A guide on converting a van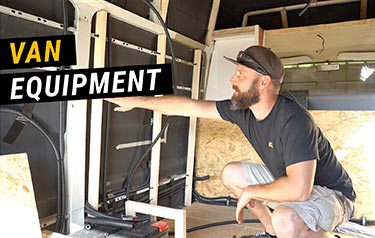 #04 Insulating and lagging the converted van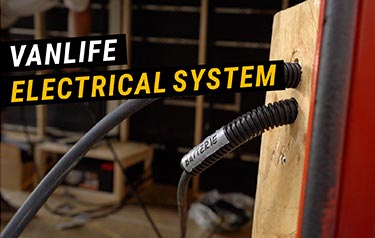 #05 How to: electrical work in the van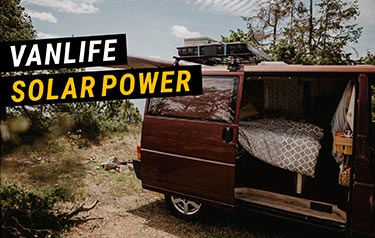 #06 Van life – sustainable and independent trips on the road: installing solar panels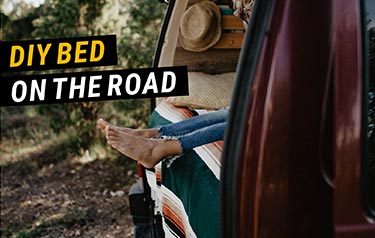 #07 Sleeping in the van – converting the van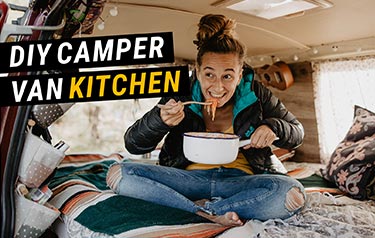 #08 DIY kitchenette for your van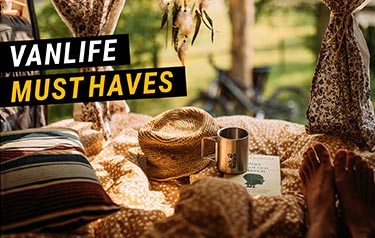 #09 DIY decorative tips for your van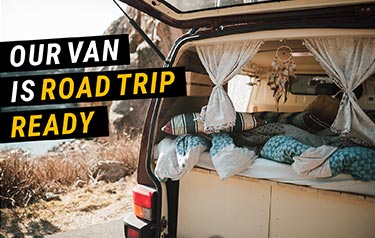 #10 Van Room tour
Give me 5!
Have you now got the travel bug and are ready for a road trip adventure? Then you'll find even more useful tips here.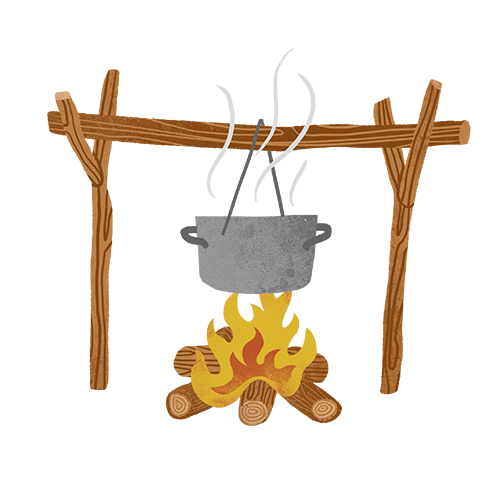 5 recipes for the kitchenette
Discover now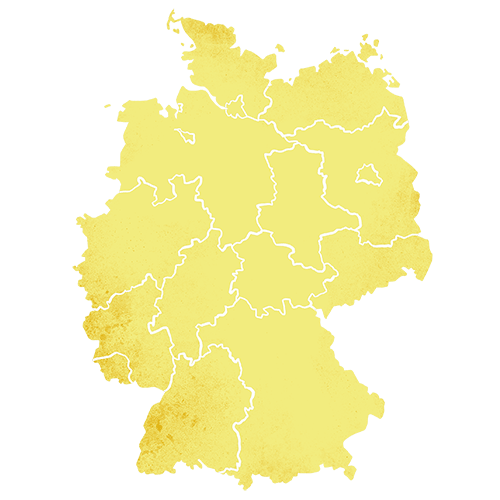 5 great road trips around Germany
Discover now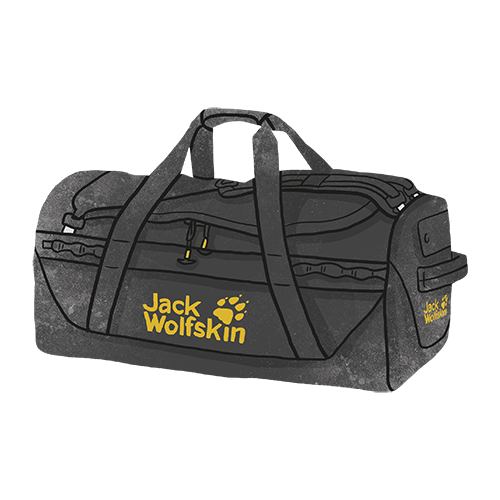 5 camper van trip essentials
Discover now
Packing made easy
I'm going to pack my bag with ... Anna's and Timo's favourite items to take on their camper van trip: