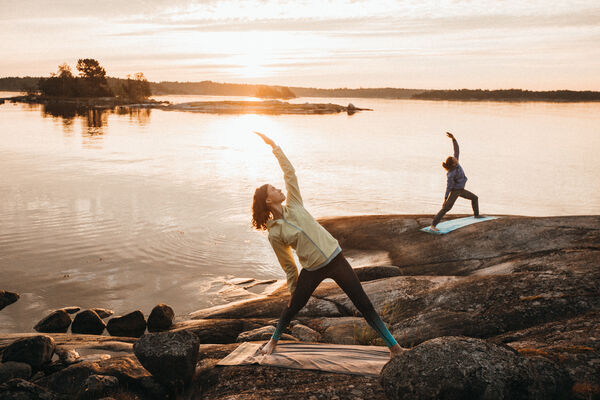 Jack Wolfskin launches #GOBACKPACK camp outdoor adventure
Feb 1, 2019
JACK WOLFSKIN is taking its successful 'GoBackpack' campaign to the next level in time for the new travel season and is organising its first outdoor camp on an uninhabited Swedish island!
THE #GoBackpack campaign
JACK WOLFSKIN evidently struck a chord with its digital 'GoBackpack' campaign. Since the creative campaign was launched (in 2017), countless young backpackers have displayed the 'GoBackpack' flag on their adventurous travels all over the world and have uploaded more than 1,500 videos of their doing so. And the hashtag #GOBACKPACK has been used more than 21,000 times.
THE #GoBackpack Camp
The outdoor specialist is now taking things one step further with its innovative #GOBACKPACK CAMP: an exceptional camp will be set up on the small, remote, private Swedish island Bergholmarna for nine days from 20 to 28 July 2019. JACK WOLFSKIN is organising the entire infrastructure and the unique programme of events, from the kitchen and the tents to the outdoor sports activities, interesting workshops and a music act. A total of 90 people can spend three unforgettable days at the camp during three periods between 20 and 28 July.
THE TARGET GROUP
The target group is anyone who is keen to spend the summer backpacking in Scandinavia. They can win an exclusive stopover at the #GOBACKPACK CAMP by entering various competitions. All they have to do is apply on the dedicated landing page.
Top-Influencer & Experts.
JACK WOLFSKIN has once again managed to secure some top influencers from the fields of outdoor activities and travel for the new campaign – Anna Heupel, Gürel Sahin and Jonas Skorpil will be at the camp in person and will run workshops on, for example, topics related to travel and sustainability. They will be assisted by JACK WOLFSKIN outdoor experts, who will share their expertise on products, equipment, etc. with the participants in workshops. A number of influencers will be heading to the island before the camp is officially inaugurated and will report on their experiences via their social media channels.
SOCIAL MEDIA
The attention-grabbing international campaign starts on 14 March 2019. Its key components will be channels such as Facebook, Instagram and the various influencer social media channels.
Guidelines on the use of press materials:The contents provided can be used free of charge as part of editorial coverage on JACK WOLFSKIN. Misleading commercial use is regarded as unlawful. Each photo publication must be followed by the note "Photo: JACK WOLFSKIN" and, unless detailed in the picture caption, must be accredited to the photographer.Please send specimen copies to the address mentioned below.