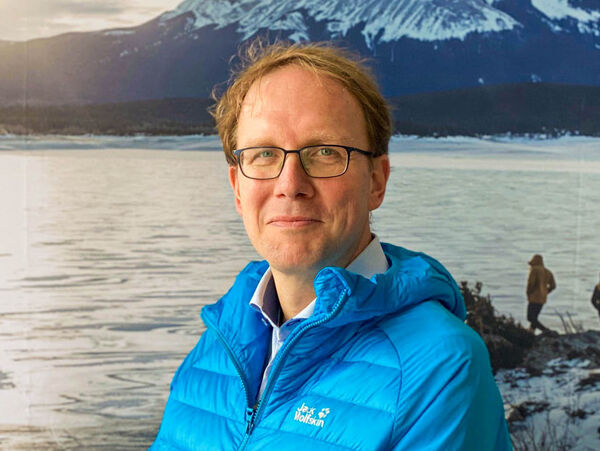 André Grube new Chief Financial Officer of Jack Wolfskin
Oct 1, 2020
Share

Callaway Golf Group has appointed André Grube (45) as the new Chief Financial Officer of Jack Wolfskin effective October 1, 2020. In this role, Grube will be responsible for the company's finance, tax and legal, HR and office management functions. Grube succeeds Ante Franicevic, who after a short hand-over, will be leaving the company at his own request and by mutual agreement as of October 15, 2020.
Melody Harris-Jensbach, CEO of Jack Wolfskin, said: "I am delighted that with André Grube, we have been able to recruit an experienced financial expert from the outdoor industry for Jack Wolfskin. His responsibilities now include in particular the completion of the full integration of Jack Wolfskin into Callaway Golf Group.
I regret Mr. Franicevic's decision to continue his professional career outside of Jack Wolfskin. I would like to thank him for his achievements and wish him continued success in his future career."
André Grube is joining Jack Wolfskin from the Swiss outdoor company Mammut Sports Group. As Group CFO, he was responsible for the Finance Department as well as HR, Inventory Management, Logistics and Strategic Planning since 2018. During this time, Grube was instrumental in implementing important organizational and strategic changes within the company and made an important contribution to the rise of the Mammut Sports Group to become a global player with a high level of profitability. Before joining Mammut Sports Group, he has held positions in the finance departments of Pepsico Germany GmbH, Punica Getränke GmbH and Procter & Gamble International.
Guidelines on the use of press materials:The contents provided can be used free of charge as part of editorial coverage on JACK WOLFSKIN. Misleading commercial use is regarded as unlawful. Each photo publication must be followed by the note "Photo: JACK WOLFSKIN" and, unless detailed in the picture caption, must be accredited to the photographer.Please send specimen copies to the address mentioned below.