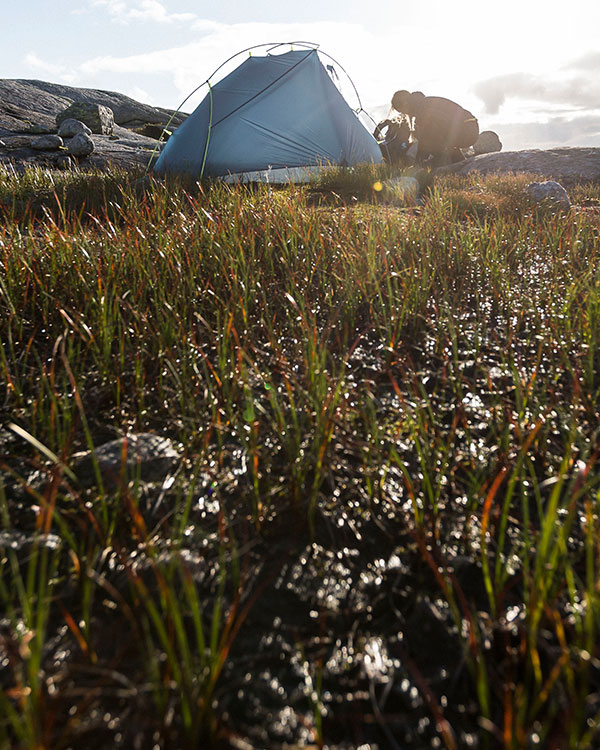 In favour of animal welfare and environmental protection
PFC-free
Our clothes and all items of equipment are entirely PFC-free. Our range of clothing as well as all packs and bags have been entirely PFC-free, i.e. manufactured without the use of perfluorocarbons, since the Spring/Summer Collection 2019.
Read more
Say no to fur
Absolutely no real fur is used for Jack Wolfskin products. We oppose the breeding of animals in order to harvest their fur. Also, we are against using fur for fashion reasons. Both undermine our company values regarding animal protection. Therefore, all the "fur" used in our products is made from high-quality faux fur, without exception.
Read more
Say no to
angora wool
Jack Wolfskin has never used angora wool. The animals are often kept in unethical conditions. We can also not be certain that the angora rabbits do not suffer when having their wool extracted. For this reason, we have never used their wool for our products.
No nano technology in our products
Jack Wolfskin does not approve the use of nanoparticles. These are minuscule particles which equip textiles with special properties, for example, water-repellent or antibacterial functions. As it stands, nobody knows how our bodies react to the particles and whether they pose any health risks to us. As long as we do not have conclusive long-term studies available on this, we will not use nanotechnology for safety reasons.
100% PVC-free products
We have banned the use of PVC from our products. The supposed advantage of the polyvinyl chloride plastic (PVC) – its tremendous durability – is also its significant downfall in terms of environmental damage. The material is practically non-degradable. Since 2012, we have completely foregone the use of PVC in our products.
Mosquito-proof by construction
Our 100% mosquito protection has zero chemicals. With our mosquito-proof technology, we have developed an innovative, particularly densely woven yet breathable fabric, which no stingers will be able to get through. That's why the shirts, jackets and trousers from our Lakeside collection are 100% resistant to annoying mosquitoes – without the need for chemical insect-repellent agents.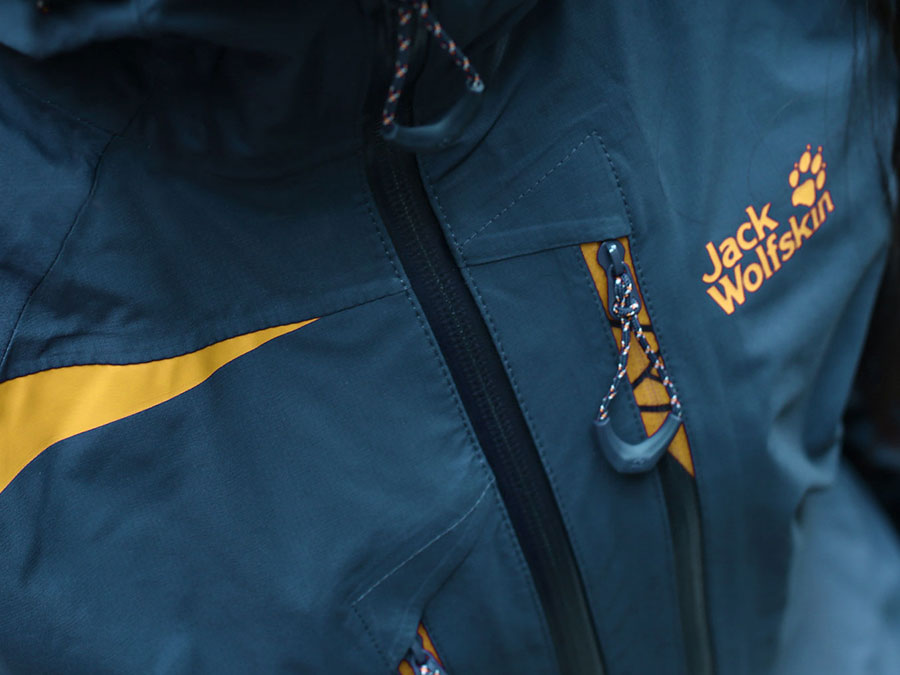 In line with European standards
The highest standards for our kids apparel
Our number one priority for design: zero risks for kids. Safety guidelines for clothing intended for children up to 14 years old have been outlined by the European standard DIN EN 14682 since March 2005. From the very first design, our designers and technicians pay close attention to the strict adherence to these requirements. The high safety standards forbid risks such as cords and drawstrings around the neck area.
Personal protective equipment (PPE)
Our protective products adhere to all standards. PPE is the abbreviation for "personal protective equipment" that we carry with us or wear as part of our apparel on the body. We also have these kind of products in our range – for example outdoor clothing with UV protection.
Read more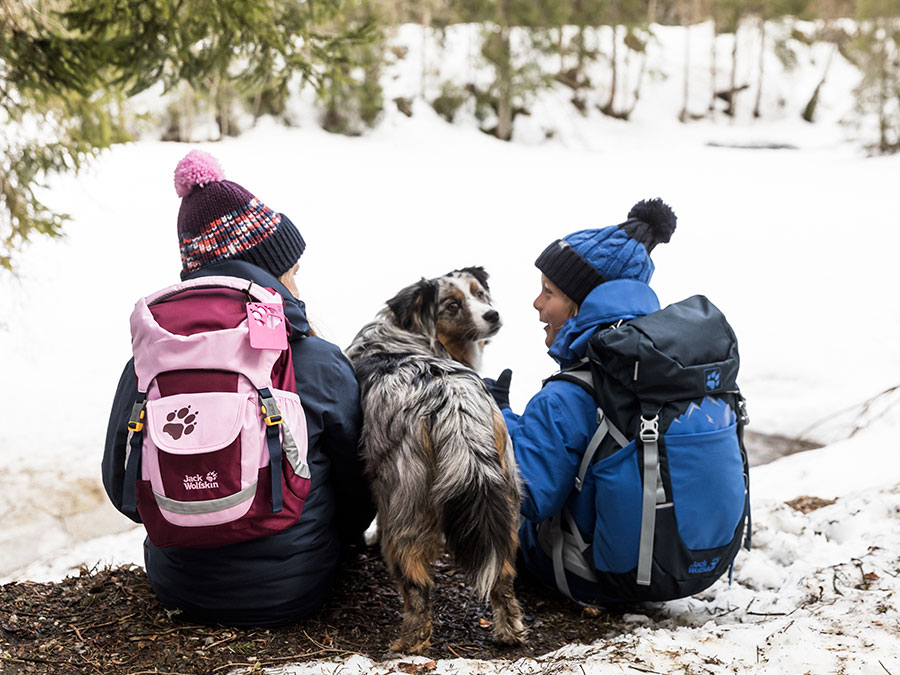 Long-lasting products
Highest quality and correct care
Our products stand the test of time – high quality that benefits the environment. A crucial part of our sustainability concept is the manufacturing of all-round high-quality products which are extremely durable. The longer that our pieces retain their functionality and can be worn, the better they are for the environment. The energy and use of raw materials for their production become more efficient the longer the life cycle of the product.
Read more
Repair – not replace
Our repair service can avoid the need to replace. A small rip at the back of your jacket? That's no reason to buy a whole new item. With our repair service in Germany and Austria, small damages can be quickly fixed, holes can be patched up so they are waterproof again – ensuring that your great item is fully functional and as good as new once more. Every store will take in your damaged products and send them on to our repair team.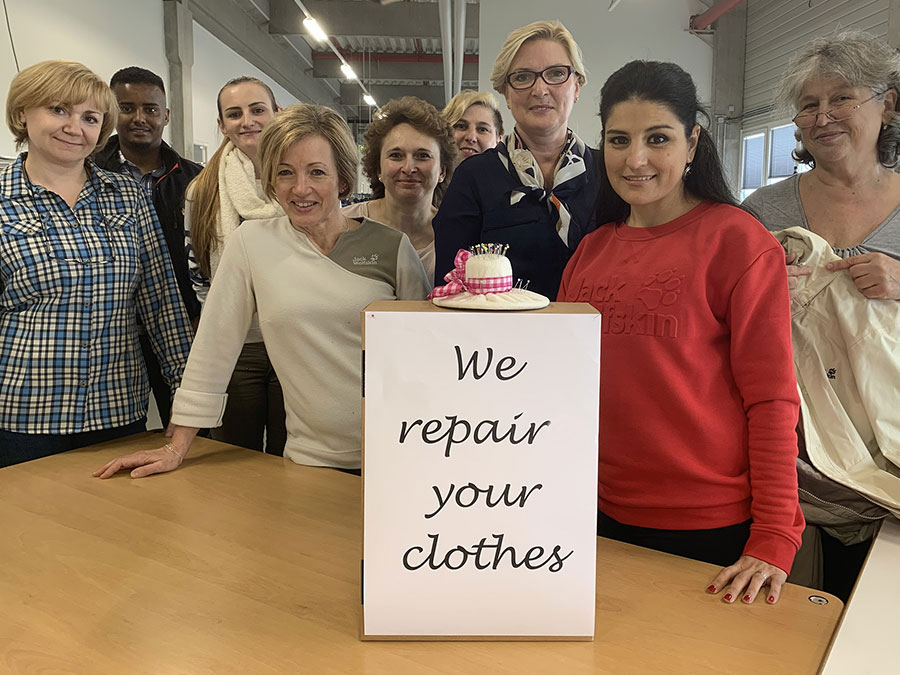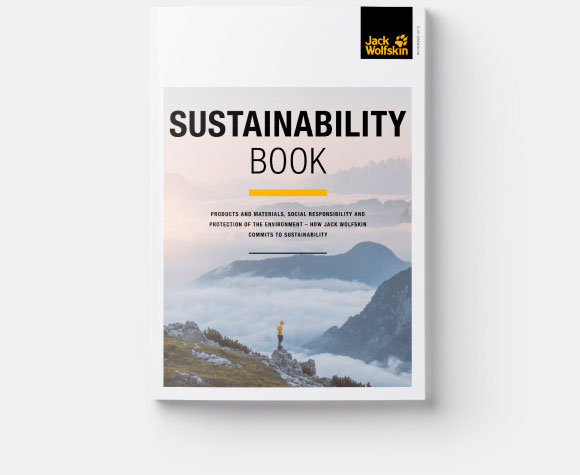 This is what we're doing
You can read all about the sustainability measures we have adopted and implemented in our Sustainability Book.
Download PDF