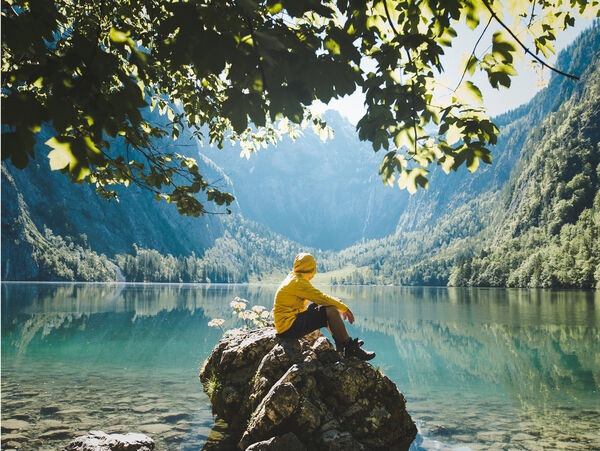 Summer 2019 – JACK WOLFSKIN steps out with active environmental protection, innovative products and sustainable projects
Aug 1, 2018
Share

Untouched nature meets pulsating metropolis, wild meets urban – for its new collection, JACK WOLFSKIN sought inspiration in Australia and New Zealand, two of the most fascinating areas on earth. With 15 peaks exceeding 3,000 metres altitude in the Southern Alps on South Island, New Zealand is a trekkers' paradise and was the inspiration for the ACTIVE OUTDOOR line.
The diversity of Australia, with the big cities of Sydney and Melbourne, over 500 national parks, and legendary beaches, provided the theme for the EVERYDAY OUTDOOR range.
Sustainability and resource protection are high on the agenda for the 2019 summer collection. A special focus is on products made of all-recycled materials*. The revolutionary TEXAPORE ECOSPHERE technology has been further developed to include all-recycled materials* in 2.5- and 3-layer versions, and is now also used in trousers for the first time.
(*Outer material, membrane and lining)
JACK WOLFSKIN is celebrating an absolute milestone in PFC – the company had set itself the ambitious goal of eliminating PFC from its clothing collection by 2020, and met that goal a year ahead of schedule with the 2019 summer collection! The entire collection is now 100 % PFC-free. Plus, 79 % of equipment products and 100 % of backpacks and bags are now PFC-free, too. Footwear is making great strides in sustainability as well: the new AUCKLAND product line with its seven styles is entirely PFC-free.
The Idstein-based outdoor clothing specialist is going down innovative paths in active, credible environmental protection. With the SEQUAL OCEAN PROJECT JACK WOLFSKIN is supporting the recycling of plastic garbage from the oceans. It has also developed technologies to protect people – the new MOSQUITO PROOF line protects the areas it covers from mosquito bites, without any chemicals.
With its new footwear collection JACK WOLFSKIN is making a strong statement and underlining its expertise. Classics and bestsellers have also been given extensive design and function updates.
In addition to perfect performance, JACK WOLFSKIN is also about style, with small but sophisticated collections that are winning over entirely new target groups. The new JWP Capsule Collection is centred on handy formats – all of its products are light, compactly stowable and deliver top performance. With JW365 there is now also a first-ever Capsule Collection just for men, offering multifunctional style year-round.
For more information about our products you can download the complete presskit here.
Guidelines on the use of press materials:The contents provided can be used free of charge as part of editorial coverage on JACK WOLFSKIN. Misleading commercial use is regarded as unlawful. Each photo publication must be followed by the note "Photo: JACK WOLFSKIN" and, unless detailed in the picture caption, must be accredited to the photographer.Please send specimen copies to the address mentioned below.