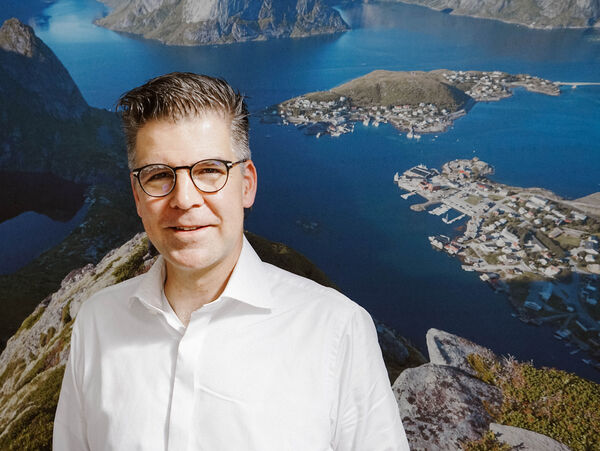 Ante Franicevic new Chief Financial Officer of JACK WOLFSKIN
Jun 6, 2019
Share

Ante Franicevic (48) is the new Chief Financial Officer of Jack Wolfskin. Since May 23rd, 2019, he has been responsible for all finance departments as well as Tax & Legal, HR and Office Management of the leading outdoor company based in Idstein near Frankfurt.
In order to meet the new financial challenges and requirements as part of the Callaway Group as its best, Jack Wolfskin will divide the responsibilities of CFO and COO into two independent areas of responsibility. A new COO is to be announced in autumn. In particular, he will be responsible for further integration of the warehouse and IT landscape into Callaway's structures. Ante Franicevic will temporarily take over these tasks until a new COO joins the company.
The current CFO/COO Jörg Wahlers has decided to leave Jack Wolfskin at the end of July 2019 to continue his career outside the company.Melody Harris-Jensbach, CEO of Jack Wolfskin, said: "We are delighted to have won Ante Franicevic, a proven financial expert with experience in international companies.
Ante Franicevic has worked and lived in Asia for 10 years and is familiar with intercontinental collaboration and reporting. I am convinced that Ante Franicevic will make an important contribution to Jack Wolfskin's future success with his profound knowledge of finance, accounting and reporting and more than 20 years of experience in the international financial sector. I would like to thank Jörg Wahlers for his successful work over the past one and a half years. During this time, he has made a particularly significant contribution to our successful change of ownership in January."
Ante Franicevic shifts from the Douglas Group to Jack Wolfskin. His last positions there were CFO and Managing Director of Douglas Germany and CEO of Douglas Switzerland. Ante Franicevic previously held various senior financial positions in international companies, including CFO of Metro Cash & Carry Vietnam.
Guidelines on the use of press materials:The contents provided can be used free of charge as part of editorial coverage on JACK WOLFSKIN. Misleading commercial use is regarded as unlawful. Each photo publication must be followed by the note "Photo: JACK WOLFSKIN" and, unless detailed in the picture caption, must be accredited to the photographer.Please send specimen copies to the address mentioned below.