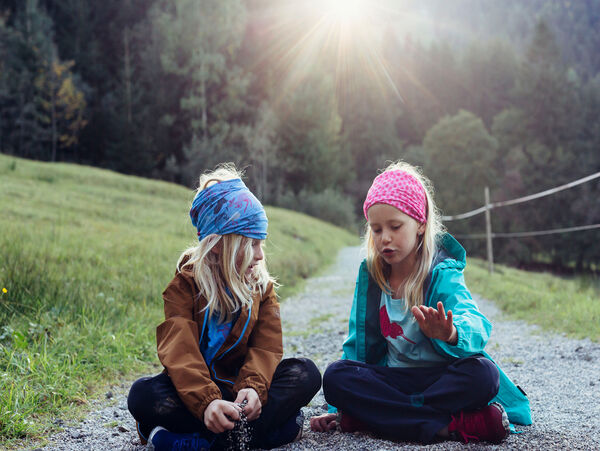 KIDS – HAPPIEST AT HOME IN THE OUTDOORS
May 1, 2019
Share

JACK WOLFSKIN is once again presenting a comprehensive kids' collection this summer catering for all kinds of activities, be it climbing, playing, hiking, cycling or a day at the beach – big fun for the little ones. Child-friendly apparel and gear have been an integral part of the company's portfolio since 1985. Its shoe collection is given particular attention, with shoes in children's sizes and with child-friendly features having been tailor-made for the product range for the past 19 years.
JACK WOLFSKIN has very high standards when it comes to child-friendly products – its outdoor clothing is robust, boasts optimum wearability and comfort, and is highly versatile. It includes special features designed with the needs of children in mind, such as special zips, easy-to-use buckles and simple lacing systems which do not pose a hazard. The summer items feature additional characteristics such as UV protection, odour-neutralising properties and active moisture management. Designs, patterns and colours which are developed specifically for kids demonstrate a love of detail. This year's summer collection takes its inspiration from Australia and New Zealand.
The robust and durable material properties make the products suitable for everyday use. And when an item eventually becomes too small, it can be passed down to other kids or siblings – a sustainable and intergenerational concept which is complemented this summer by the use of recycled materials. The kids' collection now also features Texapore Ecosphere, Nanuk Ecosphere and the Seaqual Single Jersey yarn.
Guidelines on the use of press materials:The contents provided can be used free of charge as part of editorial coverage on JACK WOLFSKIN. Misleading commercial use is regarded as unlawful. Each photo publication must be followed by the note "Photo: JACK WOLFSKIN" and, unless detailed in the picture caption, must be accredited to the photographer.Please send specimen copies to the address mentioned below.