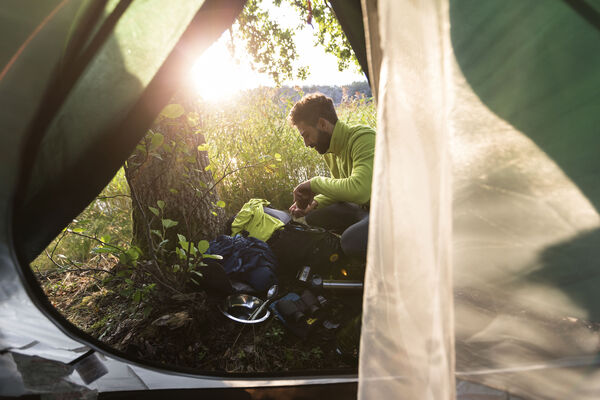 Exceptional sleeping comfort
Apr 21, 2020
Whether you are trekking or camping, the right mat is vital for a good night's sleep, so you wake up feeling refreshed and ready to enjoy your adventures.
Lightweight and comfortable
For the new season, JACK WOLFSKIN has therefore added two new, innovative sleeping mats to its equipment range. The ultralight TRAIL MAT AIR is ideal for mountaineering, long-distance trekking and backpacking, where weight and pack size are important. The mat packs down very small, its 2-layer construction makes it very comfortable to lie on and it doesn't rustle while you sleep. The COSY REST sleeping mat lives up to its name: it is extra large and extra cosy and ideal for anyone who wants to sleep as comfortably when camping as in their own bed. This 3-seasons mat with its velvety soft, smooth upper material and non-slip base material provides good insulation even on cold nights.
Guidelines on the use of press materials:The contents provided can be used free of charge as part of editorial coverage on JACK WOLFSKIN. Misleading commercial use is regarded as unlawful. Each photo publication must be followed by the note "Photo: JACK WOLFSKIN" and, unless detailed in the picture caption, must be accredited to the photographer.Please send specimen copies to the address mentioned below.